Loughborough
Field Service Engineer (starter)
Job Description
Main Purpose

To carry out commissioning of Aftermarket services as requested.
Key Responsibilities

Commission generators and associated control equipment up to 200MVA
Conduct fault diagnosis and rectification of control equipment.
Commission generator protection systems by way of either primary or secondary injection.
Carry out electrical testing on high and low voltage windings in the field
Undertake assignments installing commissioning and fault finding of Power management systems
Carry out electrical testing on high and low voltage windings in the field
Interpret specifications and technical requirements of an assignment brief and represent at customer technical meetings
Train customers' personnel, subcontractors and other members of service organisation
Ensure assignments are monitored and delivered in accordance with expenditure and project schedules
Effectively communicate and keep updated customer representatives and BRUSH project managers
Prepare method statements and risk assessments in relation to client sites
All employees have a legal duty to take reasonable care for the health and safety of themselves and of others who may be affected by their acts or omissions at work and to observe and follow the relevant systems, rules and methods of working
The job description is not to be regarded as exclusive or exhaustive and you may be required to undertake various duties as may reasonably be required of you by the Company
Demands
Qualifications or Functional Experience

Ideally Degree or Degree equivalent qualified in Electrical engineering.
At a minimum HNC and a full recognized apprenticeship in an electrical discipline.
High level knowledge of electrical power generation and distribution systems which should include microprocessor systems
Must be able to interpret Engineering drawings relevant to given assignments.
Should ideally be in possession of certification to prove HV competence
Ideally should have a sound knowledge of health and Safety relevant to onsite working and have intimate knowledge of safe systems of work in an HV environment.
Should either possess or be prepared to undergo training for offshore working

Knowledge/Skills

This is a challenging and important role requiring a high degree of technical competence with a corresponding level of self-sufficiency and resourcefulness, as global time differences often mean that factory support is not immediately available. The nature of the work calls for strength of character and physical fitness. Differing assignments may require working alone or as a member of a team.

Personal Attributes
Self-sufficient, resourceful and a problem solver with well-developed commercial awareness
Strength of character and high levels of energy
An effective communicator, fluent in both spoken and written English.
Clear understanding of cultural differences and has the diplomacy to cope with aspect of the role
Able to undertake extensive overseas and offshore working, in addition to attending at sites in the UK, often for protracted periods.
Experienced in representing the Company at customers' sites and operating remotely on own initiative whilst observing the requirements set down in the Company's Code of Conduct for Service/Commissioning Engineers
Able to work with Company's rules and guidance notes on health and safety, including operation of safe systems of work in relation to high voltage and medium voltage electrical systems and work in a heavy industrial environment
Company Profile
Our customer is the largest independent manufacturer of turbogenerators in the world, combining the resources of three major manufacturers of generators for gas turbine, steam turbine and hydro-turbine drive. With manufacturing plants in the UK, the Netherlands and the Czech Republic and with customers across all continents, our customer has a truly global presence. Each of our plants has been designated as a Centre of Excellence for the design and manufacture of high voltage generators, motors (including synchronous, submersible and other special types) and power management systems.
We Offer
Our most important consideration is integral quality, which is why clients ask us to work for them. We therefore assume that you will set high requirements for us, but certainly for yourself too. We can offer you an excellent employment package such as a high salary and good fringe benefits. We shall establish the best combination in consultation.
Location
Loughborough
Publication date
10.02.2020
Contact person
Create job alert
Other details
Match criteria
More information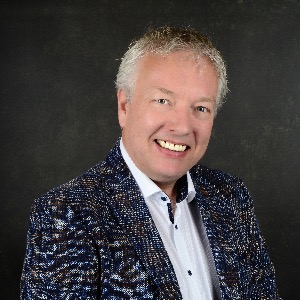 Cell phone:
(06) 5438 1702
Visitors of this page also checked out these jobs: